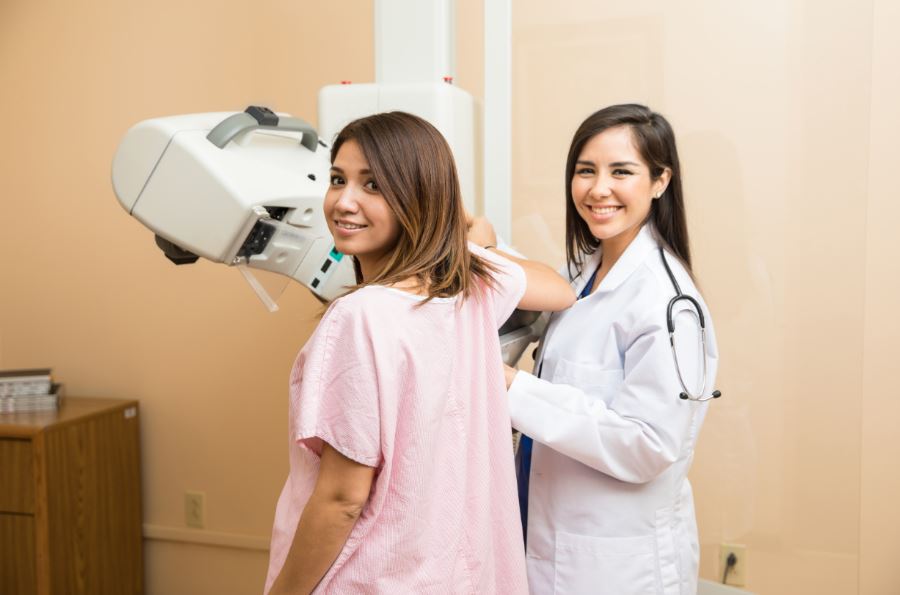 Amid the Coronavirus pandemic, the number of screening mammograms have decreased dramatically.
Prior to this global health crisis, more than 100,000 mammograms were performed daily, but experts agree: the cancellation of non-essential healthcare services is necessary to protect everyone from the spread of COVID-19.
Two members of our staff, President Gary Dee, MD and Director of Operations, Tom Cappas, recently discussed post-recovery efforts with GE Healthcare.
"Our core focus as we look towards recovery is to provide an essential imaging environment that Patients and Technologists feel safe in," said Gary Dee, MD, FACR, Chair, Hartford Healthcare Radiology Council, and President, Midstate Radiology Associates, LLC.
Access to Life-Saving Imaging Tests
As thousands and thousands of mammograms continue to be postponed each day, a high demand for this screening procedure are expected post-COVID-19. Experts also anticipate patients will be hesitant to return to medical facilities. In response, Midstate Radiology Associates, LLC is taking innovative approaches to reassure patients that their safety is our top priority.
"From scripting to community education to redefined check-in processes, we feel really confident that we can increase the trajectory in making things better for our patients in getting these crucial diagnostic tests again," said Tom Cappas, MBA, MS, RTR MR, Director Of Radiology, Hartford HealthCare, Central Region.
"We've come such a long way in preventative medicine in imaging, that as we pivot to the recovery efforts, we need to really manage the emotional response of our patients. Making them feel comfortable coming back for these vital and necessary imaging tests."

Read the full GE Healthcare article here.