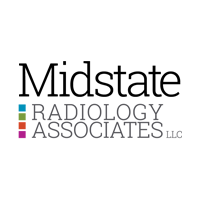 At Midstate Radiology Associates, we are always looking for ways to keep improving upon our award-winning patient experience. In support of this mission, we recently unveiled Express Check-In at MidState Medical Center Radiology in Meriden and Backus Outpatient Care Center in Norwich!
This new technology will allow patients to access and input their personal information prior to a scheduled appointment. There are currently 2 patient check-in kiosks in Meriden and 5 in Norwich.
How Express Check-In Works
A patient can accomplish what he or she needs to do by following the prompts on screen. From the check-in kiosk, you are able to:
Find your appointment in the system
Verify all registration information
Make updates to information
Make a co-payment
Check your balance
Scan your insurance card
Sign consent forms
Sign up for MyChart
If a patient prefers not to use Express Check-In, the registrar staff is still available and happy to help at both locations.
Is Express Check-In Safe?
Our new patient check-in kiosks are quick, easy, secure and use the same technology that we have at the front desk. Express Check-In also uses UV light technology to clean bacteria, viruses and microbes off the screen between each use.