For over 60 years, Midstate Radiology Associates, LLC has been a leader in diagnostic and therapeutic radiology for the residents of Connecticut. The practice is renowned for providing high-quality subspecialty care in both acute and outpatient healthcare settings. In addition to providing services at three hospitals—MidState Medical Center and the Hospital of Central Connecticut, which is comprised of two separate facilities—the group also owns and operates nine outpatient imaging centers.
MidState Radiology Associates provides imaging services across a broad array of specialties— women's imaging, interventional, neuroradiology, oncologic/body imaging, musculoskeletal, orthopedic and sports medicine — with nine 1.5T MR systems across the 12 sites. When two new subspecialized radiologists joined the practice — an MSK and neuroradiologist — they convinced Tom Cappas, MBA, MS, RT(R)(MR)ARRT, Director of Radiology, that the time to invest in 3.0T was now.
Cappas set out to develop a business plan to support a 3.0T MR acquisition. There were several business-related challenges that 3.0T MR could help the practice overcome. First, by adding a 3.0T MR, the practice could begin to attract referrals from urologists for prostate imaging. Second, orthopedic surgeons were interested in referring complex cases to 3.0T rather than 1.5T. And, third, advanced neuro imaging utilizing novel new sequences often require the higher field strength.
As with all new system procurements, Cappas sent out a request for proposal to all the major MR manufacturers. While historically the organization turned to a competitor for its MR systems, this time was different.
"When planning to procure an MR system, you have to look 15 years down the line and we saw the path for the 3.0T product lifecycle with GE," Cappas says. "We took notice of the significant investment in research and development by GE Healthcare and realized they were leaps and bounds ahead of the competition. That was the key differentiator for us."
Yet, there was one key concern for Cappas and his team: SIGNA™ Pioneer would be the organization's first GE MR system and that could present a significant challenge for implementation, training and day-today operation.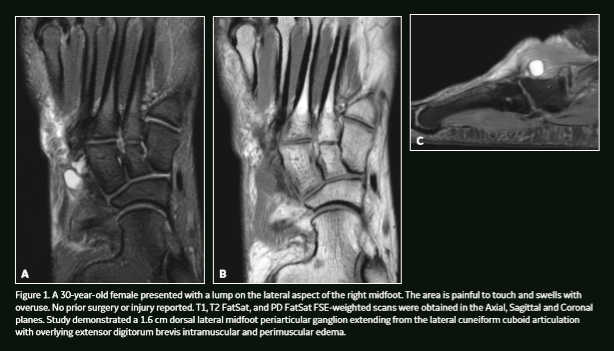 Wing-to-Wing Support
From the start, Cappas expressed to the GE team his concern regarding the transition from one MR manufacturer to another. "I was assured from the beginning that the entire process would be quarterbacked by GE, wing-to-wing. They've exceeded our expectations."
Nicole Cari, BS RT(R)(MR)ARRT, Lead MR Technologist at MidState Radiology Associates, was at first nervous about learning a new system from a new vendor. So, she participated in online applications courses, which provided a basic knowledge of GE MR with clear language and learning objectives.
"The sales and applications team worked seamlessly together to create a smooth transition. They were both very attentive to my needs as a customer and a lead technologist. Not being initially involved in the sales aspect, I was hesitant to reach out; they were more than friendly and helpful," Cari says. She also found the GE applications team to be very understanding and helpful regarding her and her technologists' lack of experience with a 3.0T MR system.
The existing 1.5T protocols were provided to GE as a starting point. The team from MidState Radiology Associates, with GE clinical applications support and guidance, made some changes on the protocols after volunteer scanning.
"We successfully built our top 10 protocols and learned what the SIGNA™ Pioneer was capable of, all prior to the installation," Cari adds. "This was extremely helpful in the turnover from not only 1.5T to 3.0T, but also switching vendors."
For Cappas, the most important aspect of GE applications training was the fact that the protocols were optimized outside of the clinical environment.
"In all my years, I had never seen this approach," he says. "It was crucial to enable us to start scanning patients on day one. It was remarkable how easy it was."
30 days prior to the implementation, Cappas saw his team was anxious regarding the SIGNA™ Pioneer implementation. However, as the install date drew near and the team received training and applications support online and on-site, he witnessed a calming and confidence he hadn't seen before.
"What GE did really well was to prepare the staff, which allowed them to take full benefit of the technology," Cappas says. "My technologists are bragging about the system's capabilities." He notes that there are older scanners that the team does not fully maximize the benefits of because the applications training was only held on site with the added pressure of having to scan patients."
Cari adds, "Being able to scan patients on the first day would not have been possible without GE's attention to detail and thorough education process, from online modules to applications and on-site training."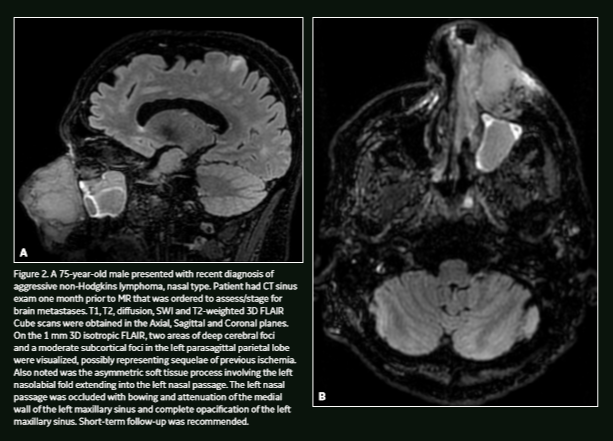 Making an Impact
A key aspect of Cappas' business plan was to demonstrate a growth in imaging procedures that would help MidState Radiology Associates generate a return on investment (ROI). The growth would come from not losing referrals to other 3.0T MR scanners in the area as well as the ability to attract new referrals through new imaging capabilities.
A few days after the installation, Cappas says the scanner was back up to a normal scanning workload—a feat that often takes up to three weeks. Not only has SIGNA™ Pioneer outperformed Cappas' projections, new imaging sequences are further elevating the quality of care.
"We installed SIGNA™ Pioneer in June 2017 and have experienced tremendous growth," Cappas says. "We are up 17% over the same period from the prior year." Considering he projected flat growth in year one and 3% growth in years two through four, the increase in imaging studies is having a significant impact on ROI.
A new orthopedic practice has started referring all its patients to MidState Radiology Associates. The volume is so significant that MidState Radiology Associates holds a certain number of time slots for the orthopedic practice. The group has also launched its prostate imaging service and in the first seven months performed 97 prostate MR exams. They have also marketed SilentScan to attract more neuro imaging referrals and received new body imaging referrals from an in-network radiology group with the addition of FOCUS DWI for diffusion body imaging.
Clinically, the radiologists have a new upper limit threshold for visualizing anatomy.
"We were convinced the technology was there, however, we underestimated the level of detail and ability to recognize the most intricate structures that we were never able to visualize before," says Gary Dee, MD, President, MidState Radiology Associates. "The level of detail has allowed us to not turn away exams due to a lack of confidence in not being able to see certain structures and subsequent pathologies."
In addition to the growth in prostate imaging referrals, Dr. Dee adds that the practice has increased the volume of small extremity, nerve, cardiac flow and neurologic exams. For example, SilentScan made a significant impact on imaging patients referred for chronic headaches and movement disorders referred from a local neuroscience institute.
"The feedback from the patients has been tremendous," Dr. Dee says. Dr. Dee also sees the value of FOCUS DWI. "FOCUS DWI is a great technique for imaging in the prostate. Overall, the image quality helps us see things we never saw before… the hardware and software are phenomenal. The best part is that GE is proud of their technology and shows us how to make the most of it."
In terms of overall scanning and capabilities, Cari and her technologists find the interface and software to be very user friendly. Even small things such as a list of acronyms that Cari can use as a guide made her experience that much easier. Yet, it's the sequences that really impress her the most.
"I'm now a big fan of the Cube sequence— the 3D isotropic volume imaging is gorgeous," she says. "Both the technologists and neuroradiologists are blown away by the 3D Inhance. I am equally impressed by the fat saturation techniques; the IDEAL sequences in the soft tissue neck and orbits are great alternatives in areas where fat saturation is often hard to obtain."
Ease of positioning the lightweight Flex Coils exceed expectations. Not only are these coils easier to position, they are more comfortable for the patients. "The signal is amazing and we definitely tested their ability with our MSK imaging," Cari adds. "Overall, I just can't say enough good things about GE. Everyone — sales, applications and engineers — are all so attentive and quick to respond."
Dr. Dee agrees, adding that other sites seeking to add or replace a MR scanner should look closely at the investment GE has made in R&D. "The GE team has a total solution with wing-to-wing support that will exceed expectations, especially during a conversion from one manufacturer to GE. We have a partner in MR that will enable us to make the best use of their cutting-edge technology."
It's that partnership approach that gives Cappas peace of mind that he and the clinical partners made the right decision selecting GE and SIGNA™ Pioneer.
"With all the applications support, our technologists feel like they are in a partnership and not on an island by themselves. Our radiologists love that they can deliver more detailed reads and greater clarity in their reports due to the increase in image quality. And while I was concerned about the move to a different manufacturer, with GE I have an entire team behind us. Add to that their great technology, and I feel we have a competitive advantage in our market."