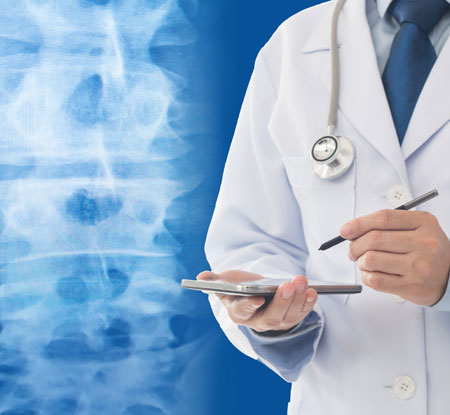 It is our goal to provide high-quality care and imaging services to patients and their families at a low cost. Our radiologists are committed to delivering first-class, expert medical care in a comfortable environment to properly diagnose and treat their patients.
What Makes Midstate Radiology Associates Affordable?
We are honest with our patients that the cost of imaging exams can vary, depending on the service and the type of facility. At our outpatient imaging centers, your out-of-pocket costs can be much less than our hospital settings. Unlike many other radiology providers, we can offer both. Medical care we offer is still provided in hospitals based on the level of difficulty required to perform the service and certain resource availability, such as extended coverage or a patient or physician's specific request.
However, Midstate Radiology Associates is happy to work out a payment plan with you. No matter your financial situation, we make the process of comparing prices stress-free. We believe that patients should be made aware of any out-of-pocket expenses upfront.
With our network of locations, we have a distinct advantage over other providers to deliver patients easy access to dependable care, using premier technology. As a result, certain provided services at our outpatient diagnostic imaging centers can cost thousands less than our local competitors. We believe Midstate Radiology Associates offers the best value in healthcare. Our expertise makes us your trusted destination for high-quality treatment.
Accepted Insurance Providers
We proactively help patients receive the care they need to improve health and wellness, regardless of cost. Midstate Radiology Associates participates with an expansive list of insurance carriers and are happy to answer your billing questions. If we do not participate with your provider, we can still file a claim on your behalf. We are also happy to offer you a personalized exam estimate, which then could be cross-referenced with your insurance carrier, based on your specific plan and possible out-of-pocket expenses.
Possible Out-Of-Pocket Expenses
Before an appointment, we believe it is important for patients to be educated about their possible financial responsibility after insurance. Below is a summary of potential costs:
Co-Pay: Imaging services, including MRIs and CT scans, may cost as much as $250 depending on your insurance plan.
Co-Insurance: This is the percentage the patient is required to pay for a healthcare service after the deductible (i.e. 25%).
Deductibles: The amount of money you are contracted with your insurance company to pay for a medical service before they pay.
When you call to schedule an appointment, ask one of our trained staff members to review your insurance benefits and how they can be applied to the care you need.
As we continue to expand our business, patient satisfaction will always be our focus. To learn more about the imaging services and advanced medical care provided at any one of Midstate Radiology's locations, contact us today.